About Us
BCA Architects, Ltd. has developed an excellent reputation through 36 years of providing design services and attracting personnel with exceptional experience in their general practice and areas of expertise.
The volume of repeat business over the years speaks highly of our qualifications and clients confidence in BCA. We have developed ongoing contractual relationships with two public housing providers, twenty-one different Illinois school districts, a banking institution, the City of Ottawa and three adult care providers. These repeat clients represent approximately 60% of our workload.
Cost control and schedule performance is the lifeblood of service firms. BCA can boast that over 95% of our projects have been bid within the estimated construction cost. We design the bid structure to provide decision tools for the client to choose from bid alternatives to match the budget thus allowing timely awards and minimization of project delays in the Bid/Award Phase. Additionally, BCA takes pride in our ability to establish project design schedules and then organize our team including consultants to meet those schedules.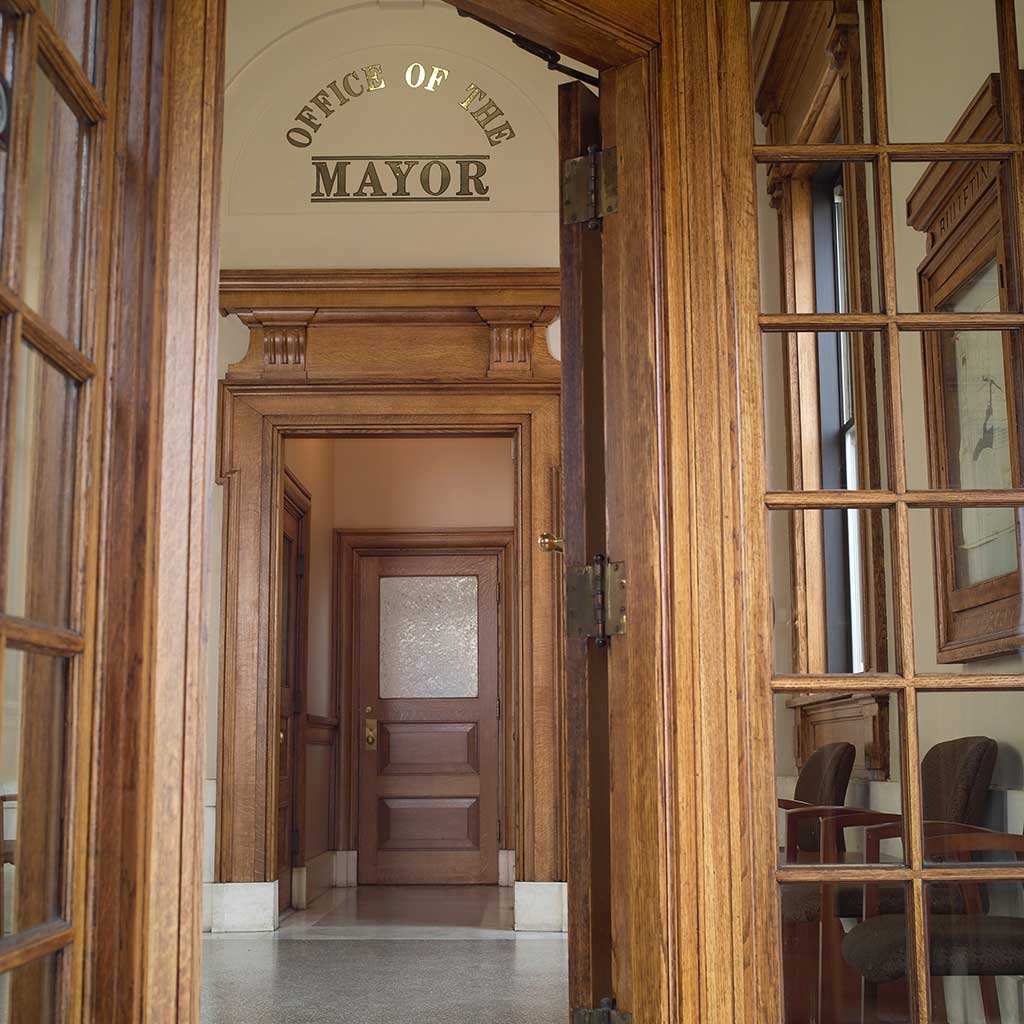 The History of BCA Architects Ltd.
The firm was established in 1983 by Willis Fredericks and was operated as a sole proprietorship for the general practice of Architecture until May of 1987 when Paul Basalay joined the organization as a general partner. In May of 1992, Basalay acquired ownership and assumed general management of the firm. George A. Cary joined the firm on August 1, 1994 as a partner. The firm changed again in January 1999 when Michael A. Alstadt joined the ownership ranks and the name was changed to Basalay, Cary & Alstadt Architects, Ltd. Kurt Rimmele was promoted to partner in 2002. Matthew Lamps was promoted to partner in 2014. Angela Kalsto was promoted to partner in 2018. The firm rolled out a new logo and updated  the firm name to BCA Architects. Ltd. effective February of 2020. The remainder of the staff consists of a CAD Technician and an administrative assistant.  The organization is further supplemented by independent consulting engineering firms whose expertise is utilized for plumbing, heating, air-conditioning, electrical and structural engineering services, when necessary.
Since the firm has been in existence, it has provided architectural design, planning, and technical services for building construction for a broad spectrum of building types. Staff members can also count many years of solid experience while previously associated with other firms.
This experience factor, together with a dedication to: (1) developing architectural plans and designs that are thoughtfully innovative and disciplined to the Owner's needs and budgetary constraints; (2) preparing technical documents that are concise in detail and comprehensive in scope; and (3) conducting on-site construction observations and performing other construction-related duties that are timely and conscientious, form the foundation from which our clients are served.
At BCA Architects, we apply our architectural philosophy to create environments that support life. From the initial assessment of each client's individual needs to the creation of a design solution, we balance the human element with form and function. The result is a space where inhabitants thrive. BCA Architects create environmental spaces for life. BCA Architects, Ltd. provides a wide range of architectural services including:
At BCA Architects, we apply our architectural philosophy to create environments that support life. From the initial assessment of each client's individual needs to the creation of a design solution, we balance the human element with form and function. The result is a space where inhabitants thrive. BCA Architects create environmental spaces for life. BCA Architects, Ltd. provides a wide range of architectural services including:
New Construction
Master Planning
Landscape Architecture
Additions
Remodeling
Space Utilization Studies
Interior Design
Programming
Referendum Planning
Feasibility Studies
State Grant Applications
Existing Facility Studies
Capital Needs Assessments
Detailed Cost Estimates
Building Code Evaluation
Life Safety and ADA Surveys
Site Analysis
Site Planning
Technology Specifications
Energy Management
Construction Administration
Historical Preservation
Value Analysis
Bidding and Negotiating
Record Drawings